At the end of grade 8 when I was 13 years old my parents gifted me my beloved Fender Precision Bass (replacing a knock-off SG styled Bass I owned & a 70's Ibanez Jazz Bass copy that I gigged with as a school instrument). Despite 100's of gigs & festivals over the years I've managed to keep the P-Bass pristine and it plays as good today as it did when I got it (though it needs new frets quite badly ATM!)
I would have loved to have owned a Fender Jazz Bass as I've always found the neck on the precision a bit wide, but my bass was impeccably made and served me well gigging in Jazz & Rock outfits up and down the west coast during the 80's.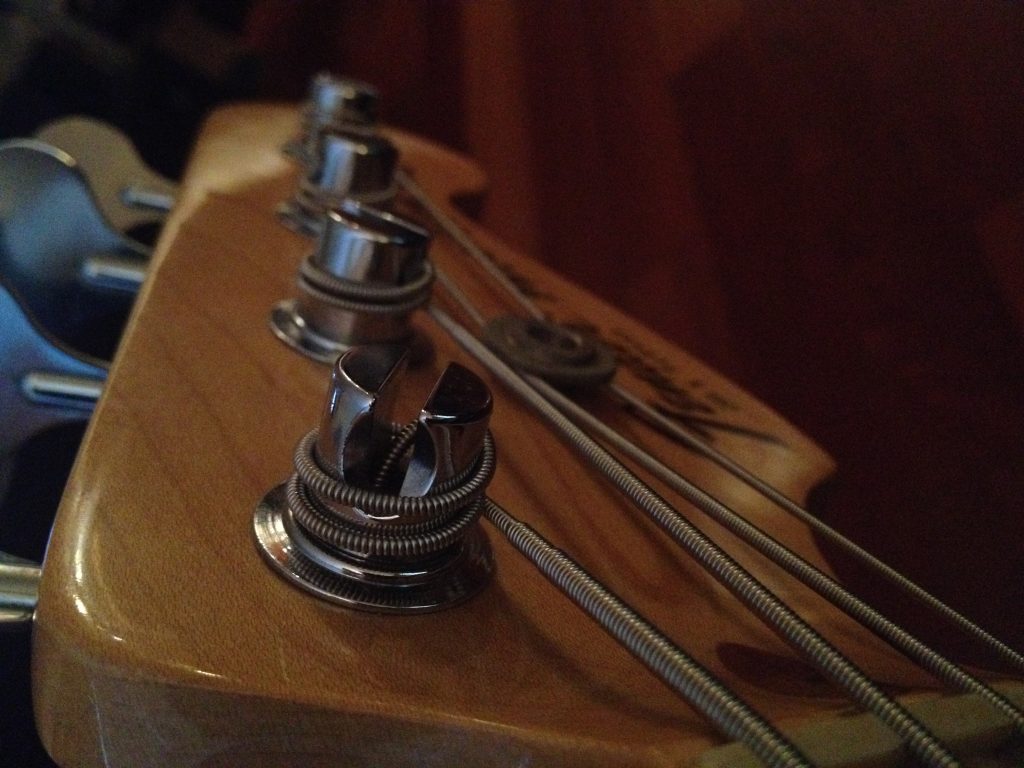 Coming out of the 70's, the early eighties were a time of transition for Fender. Guitars were still being made at the Fullerton plant and under the build leadership of Dan Smith quality was being re-introduced into limited production. There were still bad instruments coming out of production but there were lots of gems as well – this bass was one of them.
This P-bass has given me zero problems and the only negative thing about it I ever experienced was that the case handle from the black Fender logo molded flight case ripped off (after a year of being carried back and forth to school every day – it was a 5 mile return trip!).
The wider neck of the P-Bass made playing JPJ's parts a little harder than they would have been had I owned a Jazz Bass, but it was fun working out the parts. Truth be told it's one part I would still like to re-do.
The part on the original Stairway project was recorded DI into my interface then into a DI preset within Guitar Rig 5 Pro in my DAW.
Feature Image Credit: Copyright thestairwayproject.com